Bluebird Gardening provides full-service garden and landscape design, including installation and maintenance throughout the Twin Cities metropolitan area.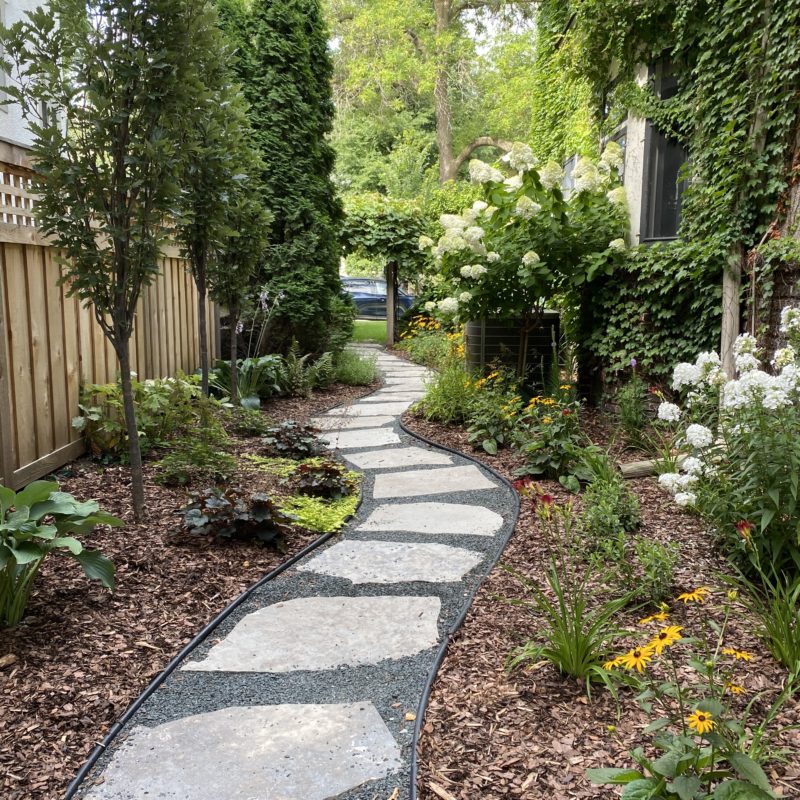 Design and Installation
Gardens and landscaping
Patios, walkways and retaining walls
Irrigation systems
Landscape Lighting
Design and Installation: We create individualized designs to suit your aesthetic and will prioritize your project from start to finish.
Need advice? We offer one-on-one garden walkthrough consultations for design, maintenance, plant varieties and placement.
View our gallery of garden installations…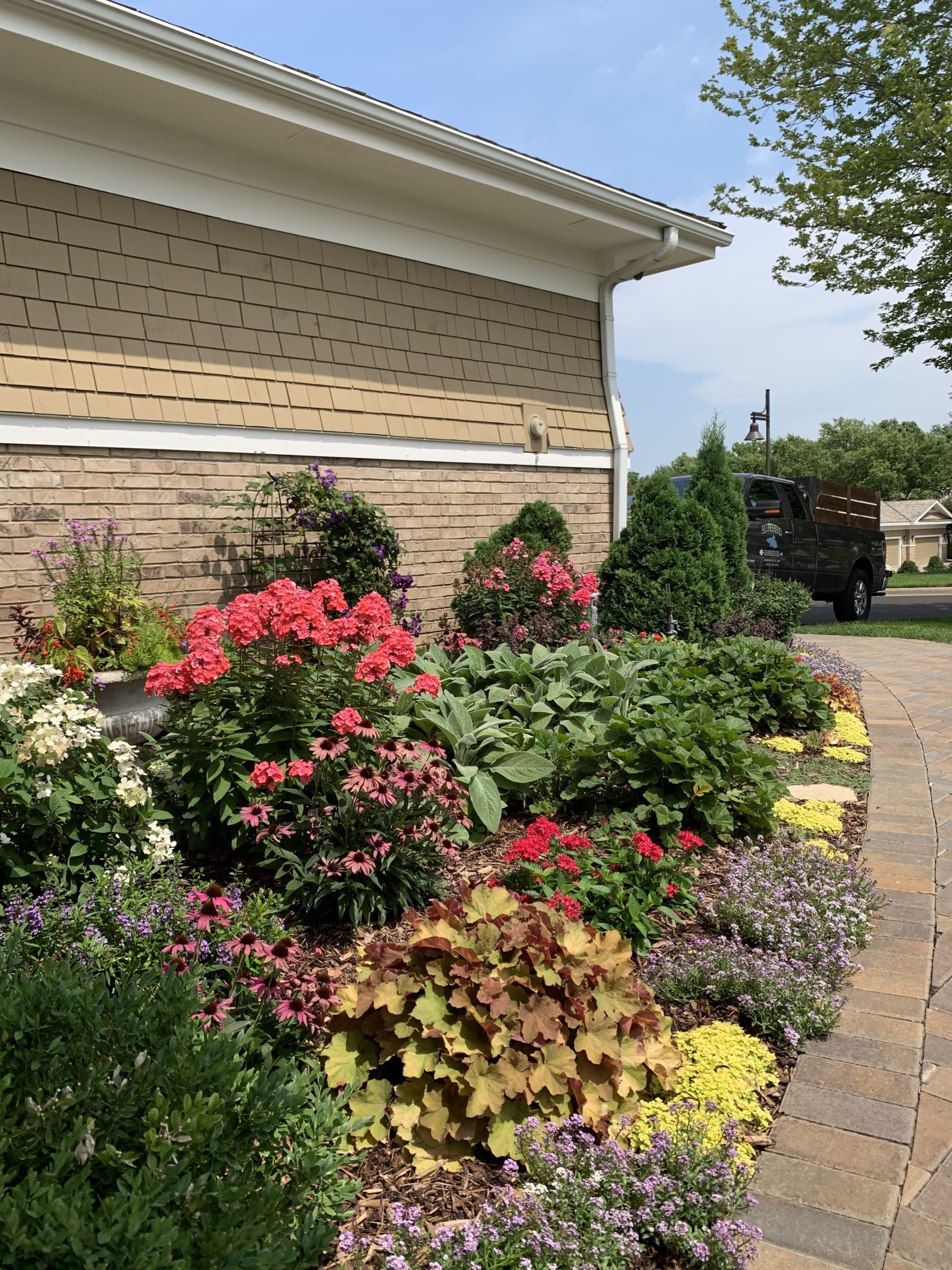 Garden Maintenance
Weekly or every other week service
Seasonal and ornamental gardens
Whether it's perennials, annuals or vegetables, we can install your beds and maintain a healthy garden, including selection and planting of reliable plant varieties.
View our gallery of well-maintained gardens…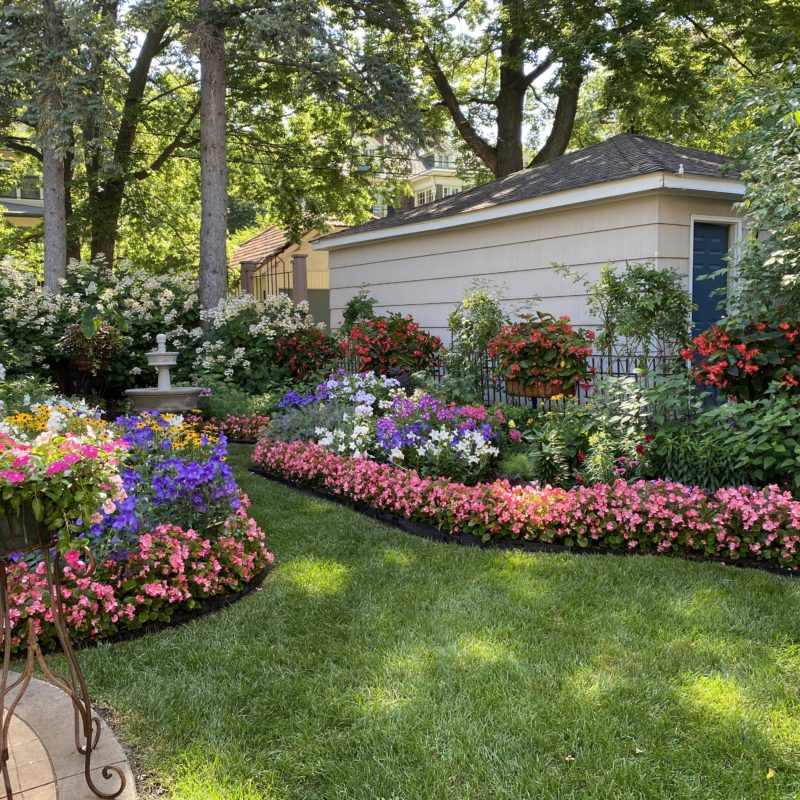 Lawn and Turf Care
Seasonal fertilization
Sodding and seeding
Spring and Fall Lawn Clean up
We provide seasonal lawn care including Spring and Fall leaf clean up, re-seeding or sodding, and application of either conventional or organic fertilizer treatments. Please note that we no longer provide weekly mowing service.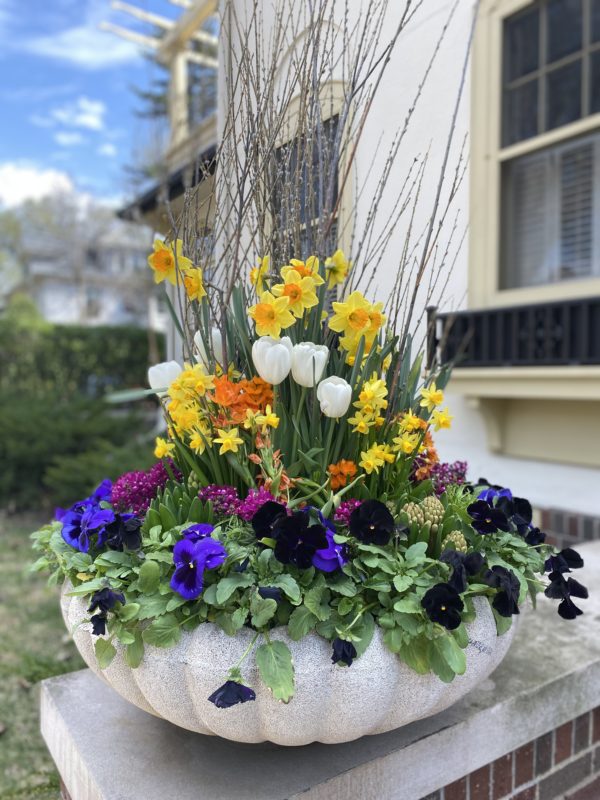 Seasonal Plantings
Spring, summer, fall and winter containers
In-ground annuals to accent established gardens
Our seasonal pots bring focus and beauty to your landscaping throughout the year, with arrangements available all four seasons.
View our gallery of seasonal containers and annuals…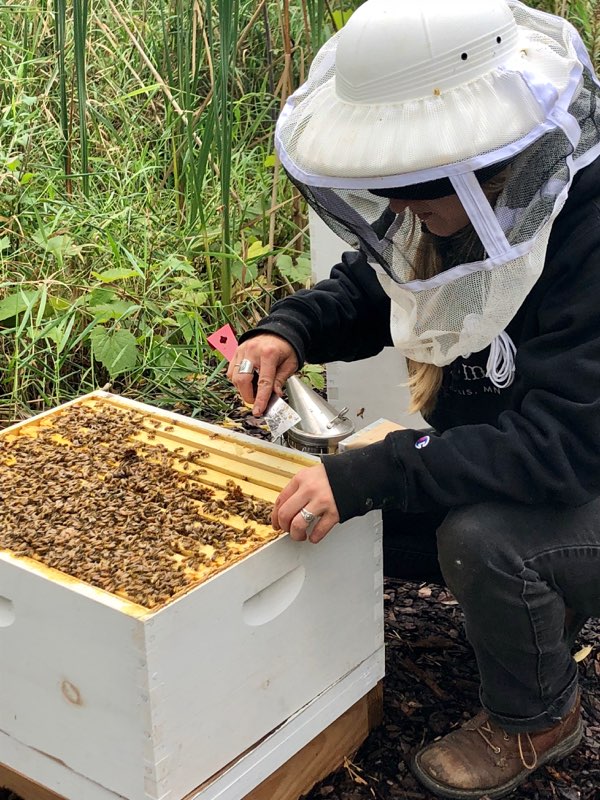 Beekeeping
We offer beekeeping services to interested clients in the Twin Cities Metro Area.
Our beekeeping services are dependent on location, environment and as our schedule allows.
Any honey harvested will be delivered to your doorstep.
We love pollinators! Bluebird Gardening has been keeping bees in various locations since 2016. We typically visit and tend hives twice a month – more during the Spring and Fall seasons and as needed by each hive.